MSW MegaSportsWorld Help & Review 2023 for PH Players
In the Philippines, MegaSportsWorld Philippines has more than 100 locations, most of which are Online casinos and internet cafés. It has swiftly become the preferred option among Filipino sports bettors. This obviously excludes box betting and horse race betting, as they each have their own market and fan base. However, that does not preclude you from placing all of your bets on MegaSportsWorld Philippines in one place.
This article will list the most straightforward yet useful reviews that sports bettors can use as a guide, especially when running into problems with the online bookmaker.
How to wager at MSW?
There are three ways to place a wager through MegaSportsWorld Philippines. One is by physically going to a licensed location and putting a wager there. They will ask you to sign two bet ticket receipts and give you one to keep for claim purposes if you do this. If you need more specific information or have any other questions about MegaSportsWorld Philippines, it's best to contact them directly or check their website for updates.
Account Creation
You must first create an online or Telebet account before choosing either of the other two options. This is really simple; you can do it online, over the phone, or by going to any of the MegaSportsWorld Philippines locations. It is easier, in my opinion, to create an account online.
Adding money to your account
After opening an account, you must make sure you have enough money on hand to place a wager. You can deposit money in the banks or pay through any of the authorized MegaSportsWorld Philippines banks (BDO, BPI, RCBC, and Metrobank). Also, keep in mind that you can now place bets online or by calling the hotline (88-66-180) after you have money in your account.
Furthermore, MegaSportsWorld offers a payout card or MSW credit card that stores your funds and may be used for a variety of cashless transactions. Cash can also be withdrawn whenever you would like from any Megalink ATM.
A player can access any sport by using the side columns and drop-down menu once they have logged into their account. Once a game has been chosen, you can open a betting slip for it and make a sports wager. Information like age, sport, event, choice, day of the game, kind of wager, and stake are all listed on the betting slip.
MegaSportsWorld Philippines provides three types of wagers: Straight, Totals, and Money line bets. The money line will be determined by the match-up, and the betting options will typically be determined by the total amount of points scored. You can submit your wager to MegaSportsWorld Philippines for processing once all required fields have been filled out completely.
What are the MSW betting options?
Wide varieties of sports are available for wagering at MegaSportsWorld Philippines. Along with regional sports and international sports, they also offer certain local events. You may need to provide the country and gender of the sport while choosing it.
The most popular sports to bet on in the Philippines are basketball, horse racing, boxing, soccer, tennis, motorsports, golf, cricket, baseball, snooker, rugby, darts, and many more. However, you can bet on just about any sport.
Betting options at MSW
Regardless of the sport you are betting on, there are many kinds of bets that can be placed. Here are a few of the most typical betting formats you might come across.
Outright
This betting structure applies to wagers in which you merely pick a team, individual, or entity and the outcome of a specific match, game, bout, round, leg, race, or championship. This kind of wager can either wait until the end of the entire sequence of events or have a payout for each game.
Over / Under
This kind of betting is often set up for sports where the winner is determined by a quantitative scoring system rather than by time or performance. Sometimes the subject of the wager is how long the game will last. Sports like MegaSportsWorld Philippines, boxing, basketball, and soccer are a few examples of this.
Plus or Minus (+/-)
This style of wagering arrangement is used in sports where the margin of victory can vary. It effectively adds a condition on how the sport will end. If, for instance, you placed a (+3.5) wager on a particular team, your chosen side is not required to come out on top of the contest. Due to the +3.5 handicap, your chosen side simply needs to lose by 3 points or fewer to win your wager. A team with a (-4.5) handicap, on the other hand, would not only need to win, but they would also need to do so by at least 5 points.
MSW E-games
The betting lines offered at MegaSportsWorld Philippines sites cover electronic games or e-games. E-games are casino-style games that can be played on computer terminals all around the Philippines. They are governed and licensed by PAGCOR. Users can wager on a wide range of games at this casino, including baccarat, poker, and slots. Typically, the minimum wage is P500, and the cashier loads your terminal. Also, VIP rooms are occasionally accessible; these demand greater wagers but provide a more individualized experience and loyalty cards. Kiosk kiosks that house MegaSportsWorld Philippines and e-games are frequently shared.
MSW value-added features
The bookmaker tries its best to keep customers entertained by providing them with up-to-date sports news via a "News" feature. The "Live Centre" box, which allows you to follow the statistics of some matches, is another amazing feature on the MSW website.
Additionally, there is a live-streaming option accessible for a deposit, which is customary for all bookies. You can use the opportunity for live betting for the majority of sporting events.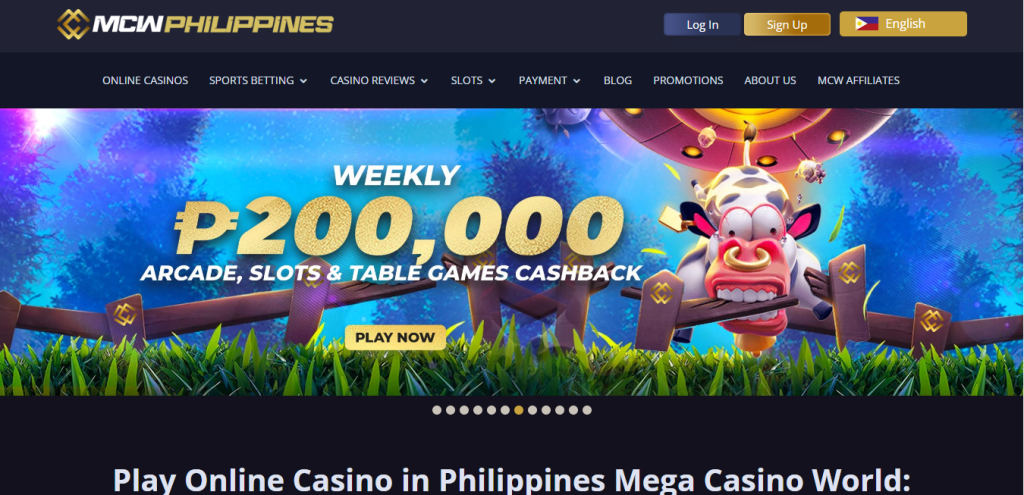 MSW Mobile App
The MegaSportsWorld Philippines app, which has only recently entered the market, offers betting lines on sports from all over the world. You can find the game or match you are betting on such as NBA, PBA, MPBL, and more, as well as the money lines for it in the list of sports that are available when you check the app.
Currently, the mobile app does not offer internet gambling, however, you can phone your bets in or physically place a bet at any MegaSportsWorld Philippines location. For MegaSportsWorld Philippines, providing players with the most current betting lines is best done through a mobile app.
Conclusion
MegaSportsWorld is a sports betting platform that operates in the Philippines. It offers various sports betting options such as football, basketball, tennis, volleyball, and more. MegaSportsWorld also provides live betting and virtual games. MegaSportsWorld is licensed and regulated by the Philippine Amusement and Gaming Corporation (PAGCOR), which is the government agency responsible for regulating and licensing all gaming activities in the country.