Asian players adore the live-action version of the Chinese card game called "dragon and tiger." This Dragon Tiger game is similarly quick-paced. You can attempt this real Dragon Tiger if you have trouble waiting when placing bets on the game.
In the comfort of your own home, you can experience the same emotions and thrills that Dragon Tiger did. In MCW, you can wager on authentic Dragon Tiger from a variety of gaming camps, and the gameplay for Dragon Tiger is straightforward. One may describe it as a simplified form of baccarat.
Dragon Tiger Rules
Playing Dragon Tiger is quite easy. Two cards are dealt, one to the Tiger betting position and one to the Dragon playing position on the table. The winning bet is the wager that possesses the highest card. However, there are some online casinos in the Philippines that feature a draw bet position on Dragon Tiger games in which the wager wins when the result is drawn or the value of both cards are equal.
The cards are ranked from lowest to highest according to their inherent values, with aces being the lowest and king being the highest.
In Dragon Tiger, the highest card prevails regardless of suit.
Players lose 50% of their bet on either Dragon or Tiger if there is a tie, which occurs when both the Dragon position and the Tiger position are handed cards with the same value.
At the finish of each gaming round, winning bets are paid out.
Side Bets
For each round of the game, you can make a variety of side bets. These are what they are:
If an eight or higher is dealt to the appropriate major position, the Dragon Big and Tiger Big bets win. When there are seven or fewer, they lose.
When a six or below is dealt to the appropriate main position, the Dragon Small and Tiger Small bets win. When a seven or higher is dealt, they lose.
A, 3, 5, 9, J, and K are the winning cards for the Dragon Odd and Tiger Odd wagering positions.
The 2, 4, 6, 8, 10, and Q are the winning cards for the Dragon Even and Tiger Even betting positions.
The Dragon/Tiger Odd/Even bets do not include 7, and all Odd/Even bets lose when a 7 appears.
The main game bets are not related to side bets. For instance, you can wager on both the Tiger Odd side bet and the Dragon main bet position.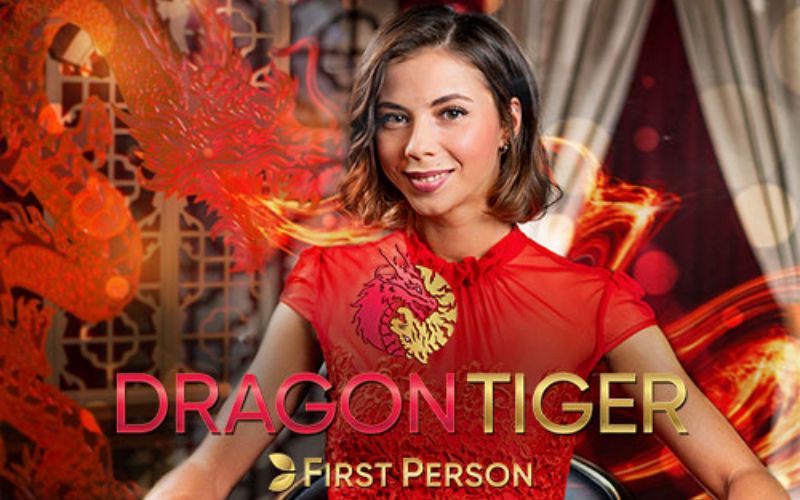 Choose Live Dragon Tiger at MCW Casino
The engaging and all-encompassing gambling experience that MCW Casino provides is exceptional. Players can access a Dragon Tiger game and find a helpful dealer, an interesting setting, and an exciting game.
Due to its simplicity, which makes it a perfect alternative for beginners, and MCW's interactive chat capabilities, which convert it into a communal experience, Dragon Tiger is a good addition to any online casino.
By making an appeal to this less well-known but extremely popular game, you can reach a huge market. It is the ideal way to provide something fresh while remaining dependable.
Because of that and the fact that it has simple gameplay, it is a fantastic choice for online casinos.
Moreover, the addition of a live Dragon Tiger option will significantly enhance the game. The integration of live dealers, chat rooms, lobby features, and personalized studios into a more specialized game will delight your players.
Winning Techniques
Creating Dragon Vs Tiger winning strategies is extremely challenging given how uncertain and reliant on luck this game is. The card that will be taken from the deck cannot be predicted with full certainty.
However, there are several things you can do to try to increase your likelihood of having more victories than defeats. Here are some tips you may use in Dragon vs. Tiger to start boosting your game winnings.
A financial management plan
A straightforward Dragon Vs Tiger Maths Trick is one of the most effective methods for extending gaming and avoiding quick financial catastrophe. When placing bets, always invest an amount that is consistent with your overall bankroll.
Recognize the game's payouts
Before playing for real money, make sure you are very familiar with DragonTiger. You should also be aware of the payouts since they differ in online casinos. It makes sense to look for the online casino that offers the finest gaming payouts, especially for tie bets.
Avoid playing too much
This strategy is crucial for Dragon Tiger because of how swiftly it moves. If you play more games, you run the chance of losing more money.
At Dragon Tiger, you might play more than 50 games in an hour if you bet on every hand. You can if you manage your money well and play a few games an hour.
Lastly, you may play many different games here with your friends!
Get the Mega Casino World app right away! Play a variety of exclusive real-money games and difficult competitions on MCW. Signup now to get started.